Software Solutions
---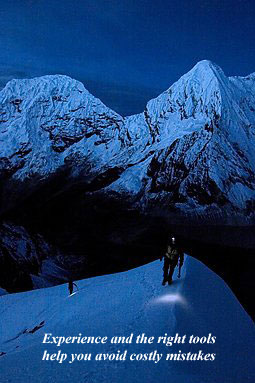 The 21st-Century safety or facilities manager is no stranger to data management. An efficient program blends computer database technology with traditional methods. To streamline the process and make your programs efficient, Meridian has created several software applications that relate to specific areas our clients need help in. All of these programs feature the following:
• Easy to navigate and intuitive interface
• Family integration—many of our applications are designed to work together
• Integration with your existing ODBC-compliant databases and systems (energy management, CAFM, etc.)
• User-level customization, so you don't need a consultant to make modifications
• Inexpensive developer-level customization, so major modifications you require can be done done quickly and with minimal impact on your budget
We have developed many smaller applications that are part of our consulting process as well. All of our software applications are the result of requests from clients, so if your needs aren't met by the list of applications on this page, contact us to see what we've got in development, or to suggest something you think would be beneficial.

Meridian Consulting Group, LLC. currently offers the following software solutions...
FacilitateFM™ - "Facility Management Solution"

FacilitateHS™ - "Health & Safety Management Solution"

FacilitateCL™ - "Teacher's Checklist Solution"

FacilitateMSDS™ - "Material Safety Data Sheets Online Hosting Solution"
---